Archives
163 results total, viewing 161 - 163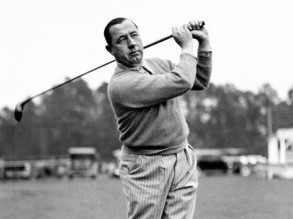 The oldest of the four Major golf championships goes back to 1860, but it wasn't until after WWI that American golfers would make their mark on the British isles.  In 1921, "Golf Illustrated" magazine helped raise a fund  to... 
more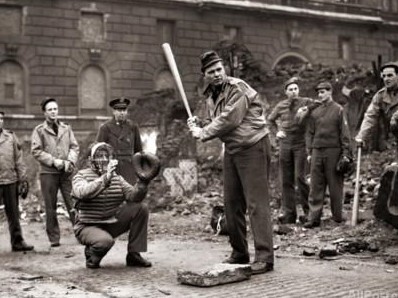 World War II was raging and as America's resources were being diverted overseas, baseball's greatest assets   were no exception. Celebrated sluggers like  Joe DiMaggio, Ted Williams and Hank Greenberg  were just... 
more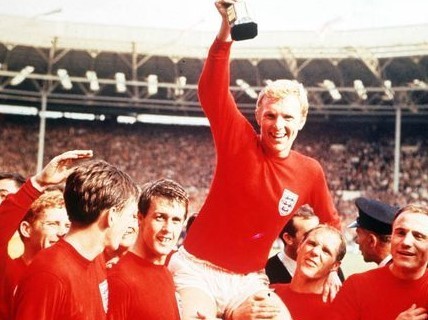 The country that invented, codified and spread the most popular sport  in the world surprisingly has only one World Cup victory. The year was 1966 and John Lennon infamously proclaimed that the Beatles have now become...
more
WEEKLY SPORTS PUZZLE
---
THIS WEEK
10 years ago
BASKETBALL November 28, 2009 The Los Angeles Lakers defeat the Golden State Warriors 130-97 at Golden State. The Lakers would wrap up the season with a 57-25 record and go on to defend their title at the NBA Championship by overtaking the Boston Celtics 4-3. Kobe Bryant, star player on the Lakers roster, played all 7 games, averaging 28.6 ppg and taking home the MVP award.
20 years ago
BOXING November 20, 1999 Junior middleweight fighter Stephan Johnson fights Paul Vaden in Atlantic City for a $10,000 purse. Johnson is knocked out with two punches in the 10th round and falls immediately into a coma. Despite hospital efforts, he never recovers and dies less than three weeks later on December 7th. The 154-pounder who lived and trained in New York City turned pro in 1987.
30 years ago
FOOTBALL November 26, 1989 The Saskatchewan Roughriders defeat the Hamilton Tiger-Cats 43-40 to win the Canadian Football League's Grey Cup. Finishing only 9-9 for the season, the Roughriders were underdogs going into the 77th annual Grey Cup championship. With the game tied at 40-40 and only 9 seconds left in the 4th quarter, they clinched the title with a 26-yard field goal.
40 years ago
BASEBALL November 19, 1979 Nolan Ryan signs a record 4-year, $4.5 Million contract with the Houston Astros. The gifted pitcher who hurled consistent throws at 100 mph and above remained a force on the mound into his 40's. Ryan started off with the NY Mets where he won the World Series in 1969 before moving on to the Angels, Astros and Rangers. He was inducted into the Baseball Hall of Fame in 1999.
Shop Our Designs